SPECIAL FOR 2011 HUNTING  (BOOK NOW AND SAVE)    CLICK HERE FOR FREE BROCHURE
IMB Outfitters is offering trophy whitetail deer hunts in Iowa, Pike County Illinois, Kansas, Missouri, and Nebraska.  IMB  is currently offering a 2011 Savings by booking your 2011 hunt during the month of August to our personal client email base.  Thus if you have received this email you are on our personal email list.  This 2011 whitetail deer hunt savings is one wherein hunters are able to save up to $500 per hunter on 2011 hunts.    This will give hunters the chance to pursue whitetail bucks with the most recognized, high quality whitetail outfitter in the Midwest at a huge savings. IMB is located in Pike County Illinois, Iowa, Missouri, Nebraska and Kansas.  This is a way of saying thanks to all of our faithful clients and web visitors.  Grab a new brochure or call toll free at 866-855-7063.
Pay less to hunt with the best this year, instead of being forced to hunt with a "fly by night" outfitter in 2011. This limited discount is being offered to hunters who have NOT already booked a hunt with IMB Outfitters on all remaining trophy whitetail hunts available for 2011.
What You'll Save  (Short window but a big savings on 2011 hunts.)
When you book 4 hunters you get the 5th hunter for FREE.  Believe it or not, IMB is booked for 2010 with the exception of some nonrut bow and muzzleloader hunting, and is booking strong for 2011.
Prices for a group of 5 would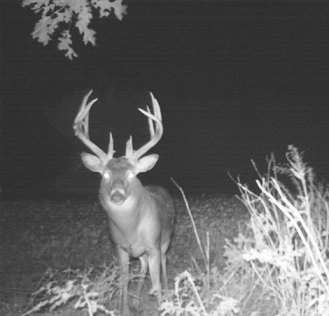 be:        CLICK HERE FOR FREE BROCHURE
Nonrut Bow $1976 per man (retails for $2350)
Prerut Bow  $2256  per man  (retails for $2700)
Rut Bow  $2576 per man  (retails for $3100)
1st Gun  $2976  per man  (retails for $3600)
2nd Gun  $2576  per man (retails for $3100)
Muzzleloader  4 days $2416 per man (retail $2900)
A $500 deposit per hunter is due upon booking
THIS WILL ONLY LAST DURING AUGUST AND DOES NOT APPLY TO HUNTERS ALREADY BOOKED.
NO trophy fees, rooms and meals at great lodge locations, etc.
Why You Should Book
IMB is located in Iowa, Pike County Illinois, Missouri, Kansas and Nebraska. It is one of the highest quality whitetail deer outfitting services in the nation.  We also are entertaining thought on adding Ohio to our 2011 program however leases are pending, thus Ohio will be announced at a later date.
When you are booking a hunt, the most important thing to consider is the credibility of the whitetail outfitter. IMB has won many outdoor awards and ranks in the Top 44 Hunts in the World by Petersen's Hunting. IMB Outfitters was recently inducted into North American Whitetail's Hall of Fame.
IMB Outfitters has been in business full-time for 13 years. It is supported by 34 sponsors, ranging from Mossy Oak to Mathews Bows to Nikon to a variety of other names in the hunt industry.  These accomplishments can't be made without having a credible business.
Visit www.imbmonsterbucks.com to see more content, hunter stories and information  than any other whitetail outfitter in the nation.
IMB Outfitters presents soaring success rates for its hunters to shoot trophy deer every year. Each year it has been in business, IMB produced success rates during the rut averaging over 120%, with some hunts possessing success rates at shooting trophy bucks of over 250%.
Click here to visit the website at imbmonsterbucks.com, or click here for a free brochure.