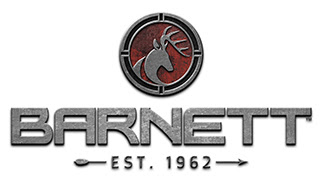 ENTER 2018, THE YEAR OF THE CROSSBOW
UNRIVALED SPEED, POWER and BALANCE IN SIX NEW BARNETT 2018 CROSSBOW MODELS
With additional money in their pockets in 2018, many American hunters will upgrade their crossbows. Others in search of new and expanded hunting opportunities will purchase their very first.
Barnett, the pioneer of the modern hunting crossbow,l unveils six all-new high-performance made-in-the-USA hunting crossbows. These exciting new models combine industry-leading performance, safety and Barnett quality with all-new features across a range of hunter-friendly prices.
NEW Barnett TS 390
Sitting atop a field of seven elite crossbows in Barnett's expanded CarbonliteTM Series for 2018, the standout Predator is Barnett's fastest and most powerful crossbow ever. Featuring a full carbon step-through riser, one-off ventilated composite stock and a machined aluminum flight track, the lightweight Predator combines a 187-pound draw weight with a deep, 16.25-inch power stroke to generate blistering speeds up to 430 feet per second and a whopping 156 foot-pounds of kinetic energy.
Additional offerings for 2018 include the exciting new TS370 and TS390 crossbow models featuring adjustable telescoping stocks, along with an expanded family of CarbonliteTM crossbows utilizing Barnett's high-performance CarbonliteTM Step-Through Riser (STR) to transfer up to 53% of the crossbow's weight from the riser to the stock for dramatically increased stability. STR models for 2018 include the all-new Predator, the TS390, the Whitetail Hunter Pro STR, the Raptor Pro STR and the Droptine STR.

NEW Barnett Whitetail Pro STR
See them all at your local retailor.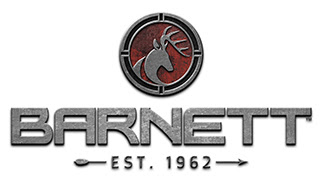 ABOUT BARNETT®
Barnett Outdoors, LLC is the world's leading manufacturer of crossbow, archery and slingshot products. The original crossbow pioneers, Barnett is built on the unrelenting delivery of trailblazing solutions to those daring enough to take on new challenges and adventures. To these individuals, Barnett offers a legacy of industry firsts, along with the promise of restless innovation to always stay ahead of their needs. Barnett is owned by Plano Synergy Holdings – an industry leader at the helm of some of the top hunting and fishing brands. With this partnership, Barnett will continue its legacy of offering high-quality, affordable products that are always ahead of the curve. Learn more at Barnettcrossbows.com.